I was doing some re-arranging in my attic the other day in preparation for some air conditioning service, and came across a box marked "Photos and Negatives ". Wasn't even sure what it was, so I brought it down to look through. I couldn't believe what I found. Here are scans of some of the pictures that have been hidden away that even I didn't know I had until two days ago. I'm sorry about the quality, but the negatives have been in the attic for at least seventeen years, in New England winter cold and, well, New England summer heat. I took them today to have prints made. I scanned them and here they are.
The Trio after the show at Yale Bowl, New Haven, CT, 1964.
"Look who I get compared to Johnnie!
"Snazzy jacket, huh folks?"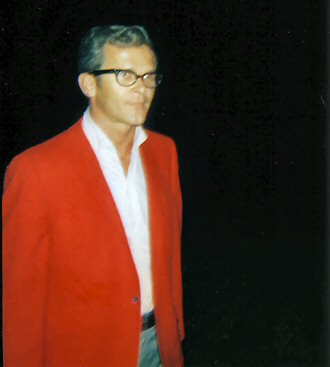 "Take me home John, please!"
The Kingston Trio at Fairfield (CT) University, 1965
Maybe the opening tune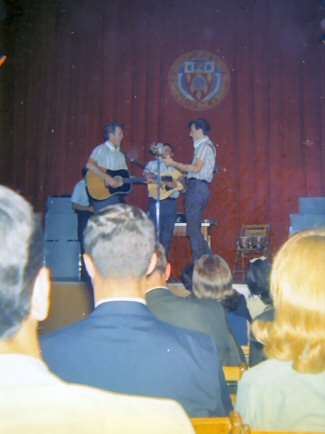 I'm guessing "Where Have All The Flowers Gone"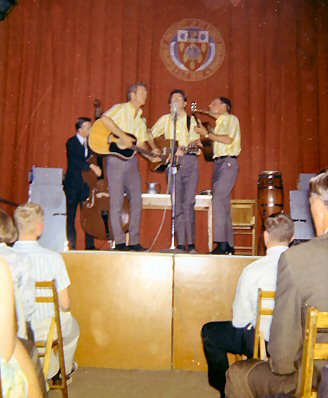 Between songs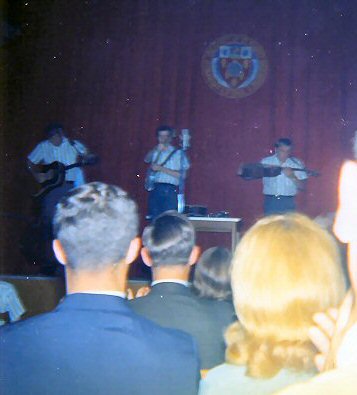 Mariah?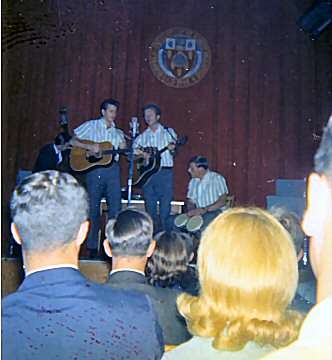 When the Saint's Go Marching In no doubt!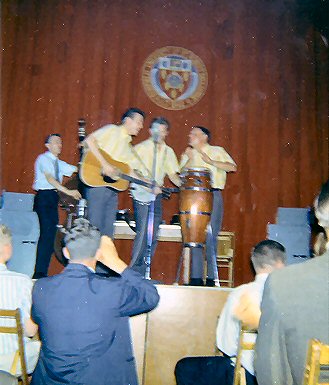 Bob leaving in a limo for Atlanta. I remember that because my buddies and I ended up with a picture of us with Nick and John.
Greenback Dollar?