George Grove's DVD
Banjo Arrangements of The Kingston Trio
Learn to play nine Kingston Trio songs on the banjo, just like George does. His philosophy is "keep it simple", and I can attest to the fact that he does just that. George takes you step by step through openings and banjo breaks of all of these tunes:
Tom Dooley
M.T.A.
A Worried Man
Three Jolly Coachmen
Hard, Ain't It Hard
Corey, Corey
Early Morning Rain
Coast of California
and
Rolling River
So tune up your five-string, fire up the DVD player, and start learning the style that is uniquely
The Kingston Trio's
---
George Grove
"In The Middle Of A Life"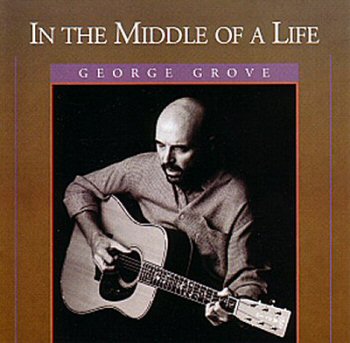 A wonderful solo album by George Grove, of The Kingston Trio.
"Each of these songs represents a station along this journey in the middle of a life. They are neither male nor female exclusively, but personal to us all. Listen - and find yourself somewhere along the way" - George Grove, from the liner notes
---
Play List
Click on any song to hear a preview
If I Ever Had To Say Goodbye To You
---
To order George's CD, contact him directly at:
---