My Kitty Cats
---
This is Minnie, the night she stole me heart and turned me into a cat lover. Can you blame me?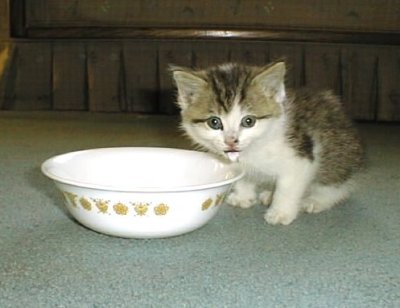 Minnie wasn't much bigger than her Beanie Baby pal.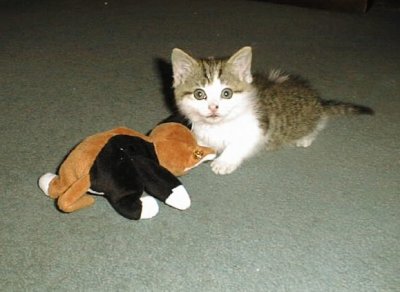 Minnie quickly made friends with her Step-Sister Sandy.
Then we adopted Minnie's sister, Daisy. How could we not?
These two little furballs are inseparable.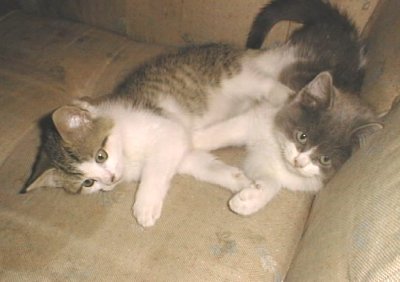 A real basket of cheer!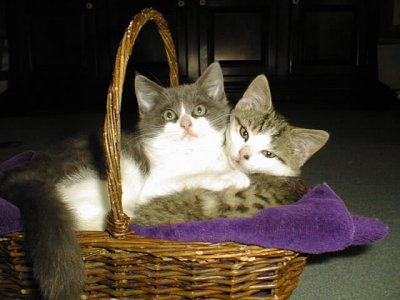 Minnie and Daisy's first Christmas, 1998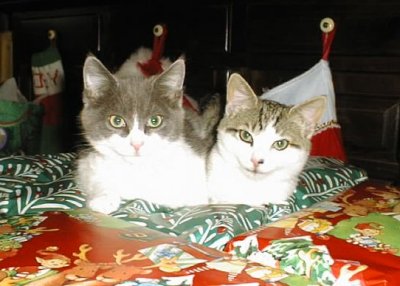 And last, but not least, this is Daisy's boyfriend, Eddie. Eddie is actually Minnie and Daisy's half-brother, but Daisy is totally in love with him.
See the latest pictures of our entire family
NEW! See our new babies, born June 15 - 16, 1999
Would you like to see more pictures of my Kitties? Click on the cats below.